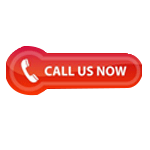 Hire PHP Developer
Our organization has very best PHP Developers. We are very experts in PHP Mobile App Modifications, PHP Server Programming, PHP Software Development, and PHP Web Configuration. We use Docker, FuelPHP, Laravel, CakePHP, Symfony, Yii etc programs.
PHP CMS Services Deployment
At Persistent Infotech, we help in integrating distinct PHP CMS such as WordPress, Drupal as properly as Joomla. We assist in the amendment of PHP CMS device alongside with report management, person analysis, real-time facts tracking, and multi-site management.
PHP Database Modification
Experts at Persistent Infotech assist in database connectivity and integrations for PHP Data Objects as nicely as Open Database Connectivity. We additionally assist Configure Web Distributed Data for supporting in actual time reporting. Implementation changes the use of PHP database extensions like IBM DM2, MongoDB, PostgreSQL or SQLite.
PHP Mobile App Modification
Persistent Infotech helps in editing the cellular improvement frameworks for seamless app deployment to cloud servers for the website. The cross-platform as nicely as native PHP cell apps by means of PI specialists are scalable for API configurations of cameras, geo location, as properly as social media.
PHP Server Programming
Persistent Infotech is specialised in configuring of servers that are programmed with the use PHP language to guide third-party services. Our skilled engineers at Persistent Infotech are specialised in editing Common Gateway Interface (CGI) functions with PHP code.
PHP Software Development
We at Persistent Infotech program make use of the LAMP (Linux OS, Apache HTTP Server, and MySQL relational database management system) stack to write PHP code for operating systems such as MacOS and Windows, DBMS's like PostgreSQL, Microsoft Access and Oracle as well as server deployments of IIS, NGINX and Google Web Servers.
PHP Web Configuration
We help in custom-tailored PHP internet changes for big websites, internet apps, internet portals, API's and CMS for deployment of enterprise-grade internet applications. Our PHP programming offerings encompass command-line scripting for embedded software program and client-side scripting for GUIs, migration and porting to PHP 7.
Areas Of Expertise: PHP Environments & Libraries